Solar Panel Experts In Somerset & Devon
With the energy crisis looming, thousands of private homeowners in Somerset & Devon are turning to renewable energy sources such as solar power as a means of securing their energy needs. Installing solar panels in your home with Target CO2, based in Exeter, can be a fantastic way to save on energy bills and to reduce your carbon footprint, but how can you know if installing solar panels is right for you?
What Are The Benefits Of Installing Solar Panels With Our Exeter Experts?
There are many ways in which homeowners in Devon & Somerset can benefit from a solar array. The key improvements of installing solar panels are:
Save On Electricity Bills:
A high-quality solar array will generate clean electricity for your home throughout the year, helping you save money on bills and providing a stable energy source in times of uncertainty.
Increase Your Property Value:
Installing solar panels can raise the property value of your home, meaning that you're also likely to make a good return on the cost of installation if you choose to move.
Great Long Term Investment:
If properly cared for, your solar panels should last more than 25 years, which means they're more than worth the investment in energy savings.
Reduce Your Carbon Footprint:
Powering your home with solar energy reduces your carbon footprint and the emissions your home produces. Not only is this important for the sake of the environment, it will likely become more and more essential for UK homes as new legislation is introduced to help meet the UK's goal of achieving net zero by 2050.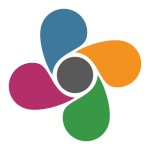 Why Should You Install Solar Panels With Target Co2?
Installed Within 6-8 Weeks:
While many energy providers in Somerset & Devon are struggling to keep up with demand, Target Co2 can offer an expedient solar installation service. We can bring you from initial assessment to installation within 6-8 weeks. 
High Quality Solar Products:
We offer solar equipment that is built to last. We source our solar products from a wide selection of top manufacturers to suit your exact needs and budget.
Installing solar panels with us makes for a long term investment that actually lasts.
Variety Of Solar Products:
Rather than offering a "one size fits all" approach to solar installation, we offer a variety of solar solutions, meaning so we can work closely with you to find the best option for your home.
Local Exeter Business: 
From our offices in Exeter, we provide solar installation services to homes from Newton Abbot in Devon to Taunton in Somerset. We know the area inside and out, and can provide a quick, affordable service that delivers the results you want.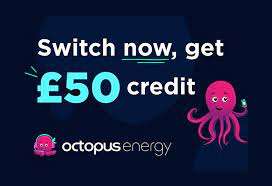 Did you know? Not only have Octopus energy won Which best provider 5 years running & recommended by Martin Lewis for customer service but they also offer the highest SEG payment for any exported energy you generate from your solar system.
We have a customer referral link which if used to switch will give you £50 credit, click the switch button below to be directed to Octopus and start your switch today. 
We accept debit & credit cards so you can spread the costs by paying via credit card then use the money saved on your energy to help pay back the credit card, we also offer loans via our finance page.
Can I Install Solar Panels In My Home?
Fortunately, the majority of UK homes are suitable for solar panel installation, which is good news for those looking to beat the energy crisis by generating some of their own power. The main factors that will impact how effective solar pv installation in your home are as follows:
What Are The Requirements For Solar Panels?
Even if your roof style or construction isn't ideal for solar panel products, it is still likely you will be able to work with our energy agents to find the best way to maximise solar energy generation. At Target Co2, we offer a variety of different solar systems, and so can advise on the best solar solution for your private property.
What Direction Does My Roof Need To Face For Solar Panels?
Typically, a south-facing roof will gain the most from solar panels. This is because the south-side will see the sun when it is at its most intense for the longest period of time, maximising potential energy generation.
But, this does not mean that other roof types will not benefit from solar panel installation. Both east-facing and west-facing roofs will still see considerable energy generation throughout the course of the day. 
Is My Roof Right For Solar Panels?
While this will usually depend on the size and type of array you want installed, most UK homes will be able to support an array suitable for their energy needs.
A typical three-bedroom home requires a 3.5-4 kilowatt system to offset their energy expenditure. This will require 10-12 solar panels and roughly 28m2 of roof space. However, it's important to keep in mind that obstructions such as vents or skylights can obstruct the layout of your panels, meaning more space is required. 
In terms of roof pitch, the best angle is between 30-40 degrees to capture the most sunlight for maximum energy generation. However, many homes with roof pitches outside of the optimal range are still able to see considerable benefit from their solar pv panels. 
Of course, the exact positives or challenges your roof design poses to solar panel installation is best determined by our certified solar installers, so if you're interested in solar energy be sure to enquire for a quote assessment.
Contact Target CO2 For An Assessment
If you are interested in installing solar panels in your home, contact us today. We can arrange a time and date for our assessors to visit your home and start you on the journey to cheaper energy bills. If you live in:
Exeter
Newton Abbot
Taunton
Exmouth
Tiverton
Honiton
And The Surrounding Areas
Then we can help find the right solar array for you. There has never been a better time to go solar, so if you've decided it's right for you, be sure to arrange a consultation as soon as possible by calling us on 0800 999 1251 or at our email address [email protected]. We'd be happy to help.